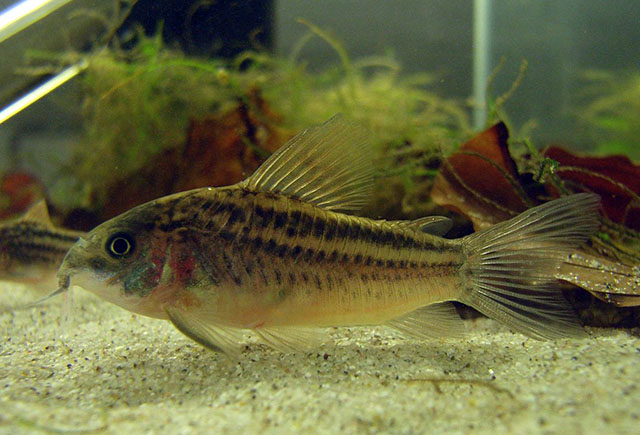 photo by Schönherr, K.

Callichthyidae (Callichthyid armored catfishes), subfamily: Corydoradinae
4.5 cm SL (male/unsexed)
demersal; freshwater; pH range: 6 - 8; dH range: 2 - 25; depth range 0 - 3 m
South America: Suriname and Maroni River basins in Suriname and Iracoubo River basin in French Guiana.
So far, only about ten specimens have been collected of this rare species. Two were from a creek with moderate current, 0.5 to 3 m wide, shallow (20-50 cm depth) with sandy to sandy-muddy bottom and not so brightly illuminated (Ref. 35381).
Not Evaluated (N.E.) Ref. (123251)
harmless
Source and more info: www.fishbase.org. For personal, classroom, and other internal use only. Not for publication.
Page created by Jen, 05.08.02, php script by kbanasihan 06/09/2010 , last modified by
sortiz
, 10/02/17